Exploring the San Telmo Market
03/19/2017 - 03/19/2017
78 °F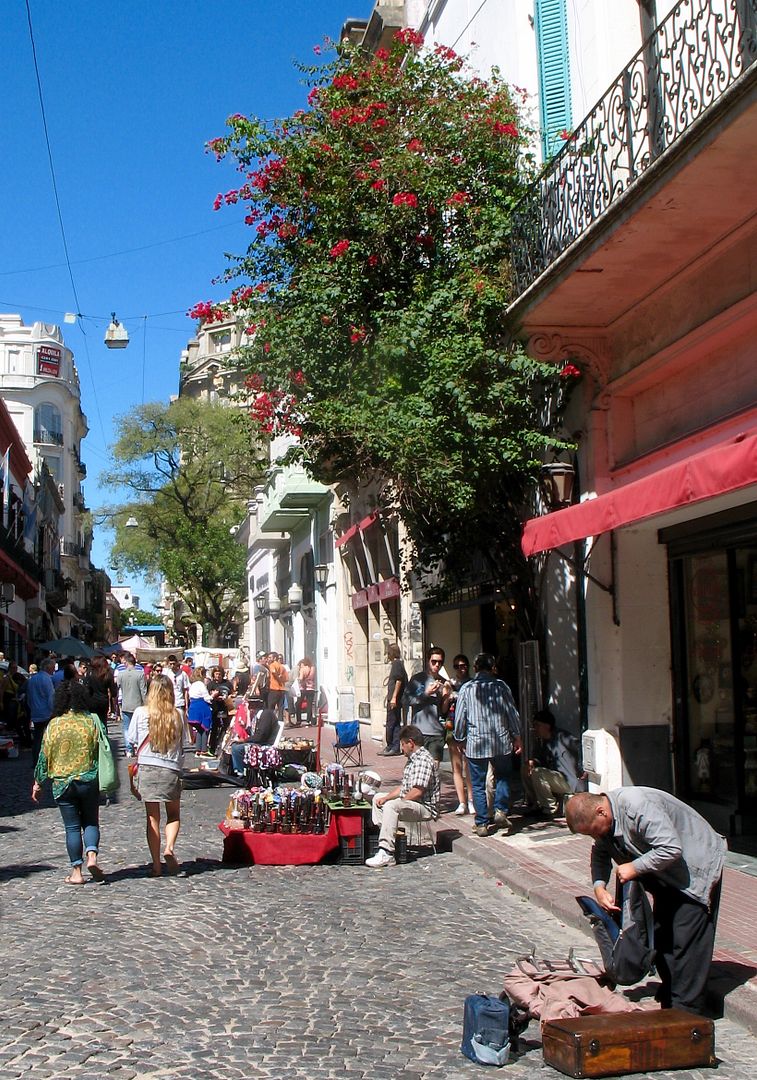 All the guidebooks recommended visiting the Sunday Antique Market in San Telmo, a gentrified neighborhood with interesting architecture and quaint cobblestoned streets. Since this was the only Sunday of my visit, it was off to San Telmo via Buenos Aires' "Subte", or metro. The subway was easy to navigate, and stacked up well against other world metro systems I've taken (except for Singapore, which is almost obsessive-compulsive about its cleanliness and comfort). A half-mile walk from the metro station led to the main drag of San Telmo, Defensa, which was bustling with crowds in the late morning sun.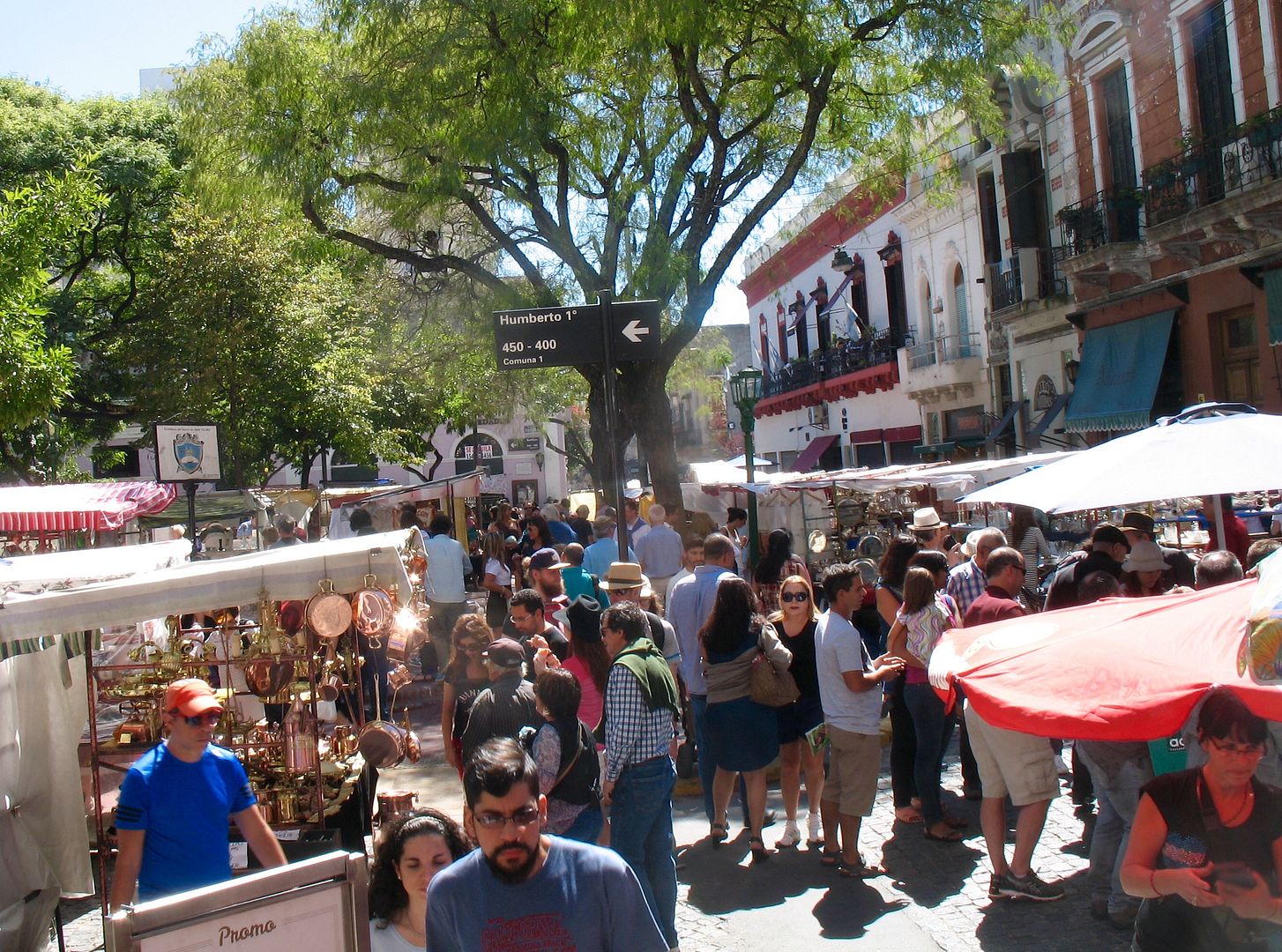 Some vendors had their wares set up on various sizes and shapes of tables, while others on blankets on the ground. The variety of items for sale ran the gamut from clothing, antiques, pottery, music, books, and interesting gifts. My favorite were the two vendors I saw that had taken various coins from around the world and converted them to interesting pendants. They cut out the background of the coin, leaving the face, animal, or whatever the raised surface was inside the ring of the coin's rim. I would have bought one but I rarely wear jewelry. The crowds grew steadily as morning turned to noon and then afternoon.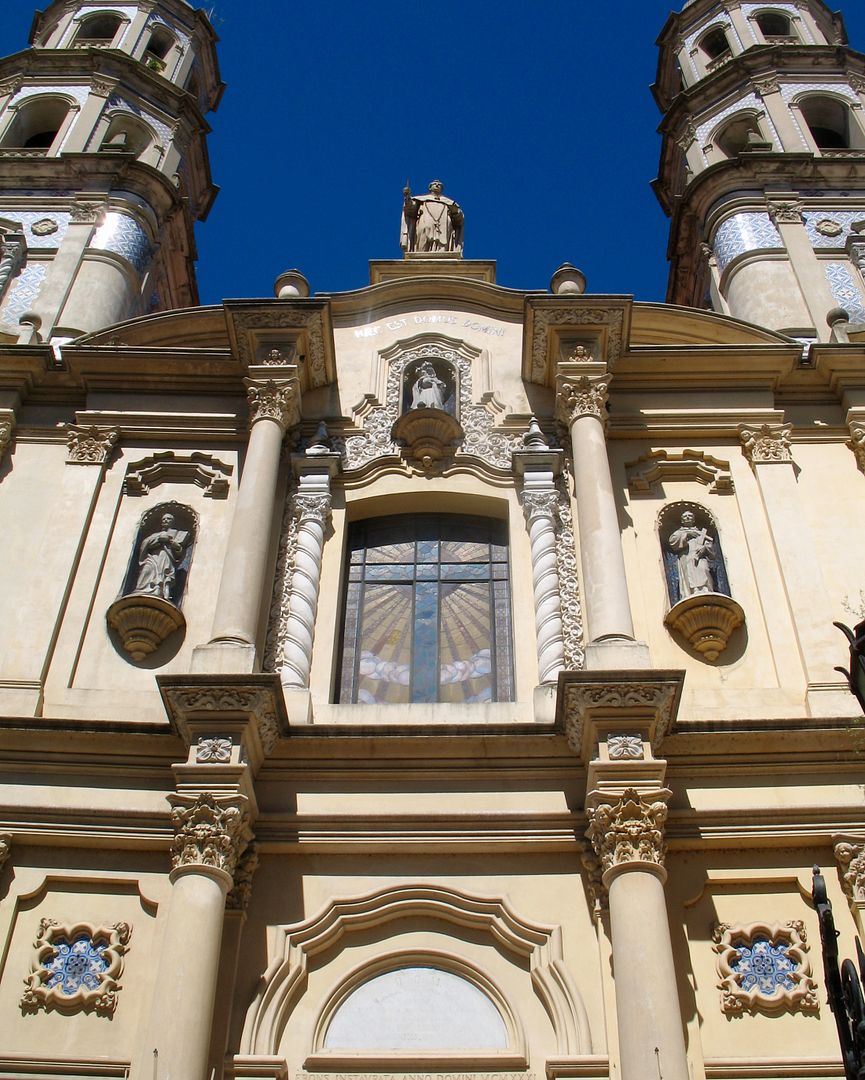 One break from shopping was the National History Museum. It focused mostly on the colonial past, but had some displays on the various aspects indigenous cultures of Argentina. All signs and placards were in Spanish and there was no English language literature to go with it. On the positive side, the museum was free because it was National Culture Day, I overhearid another visitor say. There were various weapons and uniforms used by soldiers and leaders. There was even another grenadier uniformed in 19th century costume with drawn sword guarding a display. All in all, though, the museum was unsatisfying for this history buff. Perhaps if I'd been able to read the signs and descriptions I would have enjoyed it more.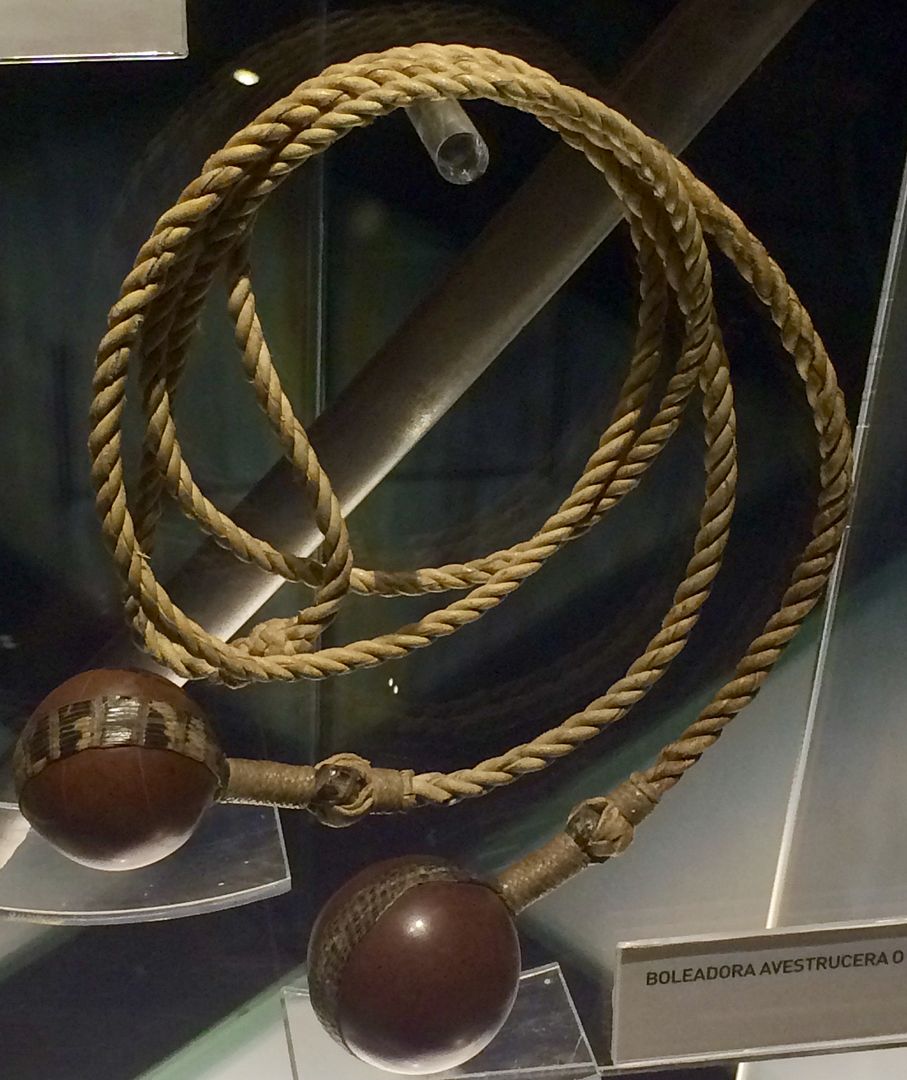 There were two more interesting sounding museums in the area, so I dove back into the surging crowd shopping at the market. The tables filled with wares ran for nearly a dozen city blocks. Off to the side, covered markets and indoor antique markets tempted shoppers off the main drag. The array of things offered for sale was bewildering. A WW I gas mask? Figureheads from wooden sailing vessels? More weapons and knives and odds and ends than you would think possible crammed table after table.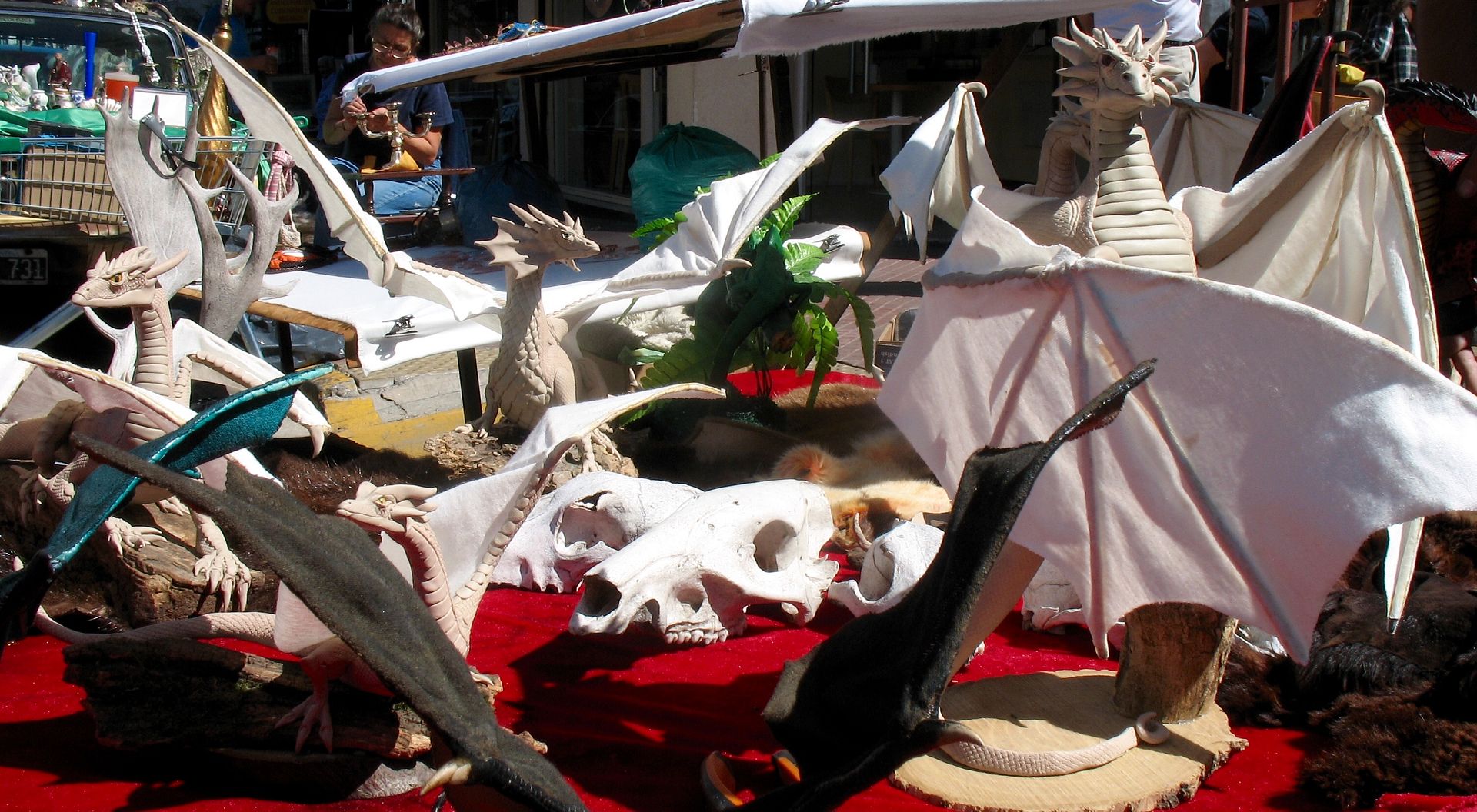 Despite backtracking twice, I could not find the second museum, and the third ended up being closed. After hours of walking on irregular cobble stones, my feet were aching. I could feels myself tottering a bit as I walked, and I began to feel like one of the antiques lining the store windows behind the market tables. A cold drink and a place to stretch out my legs sounded too good. I decided to stop at a cafe on the way back to the Subte, but on the route I chose everything was shuttered and closed, it being Sunday. It wasn't until I returned to the neighborhood of my hotel that I finally found one open. By then, I was exhausted, and as it turned out, done for the day. It was nearly 4 pm when I collapsed on the bed of my hotel room. An hour-plus nap was obviously in order, as I was out shortly after I took off my shoes. I woke up later and had an awesome pizza dinner, but Sunday -- shopping day in Buenos Aires-- turned out to be a relatively light one as far as sightseeing went.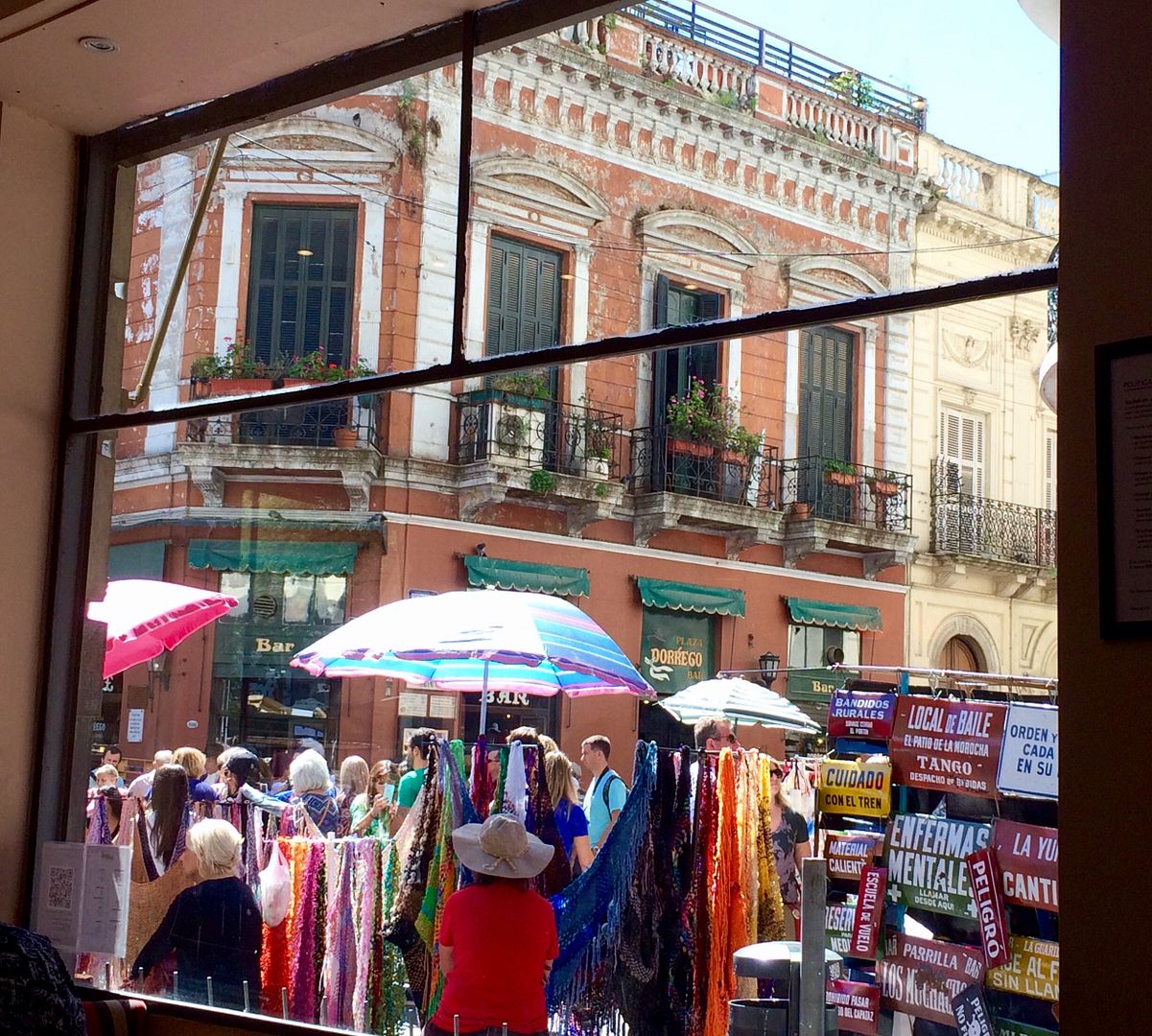 Posted by world_wide_mike 17:22 Archived in Argentina