Index of Worldwidemike's entries
07/19/2019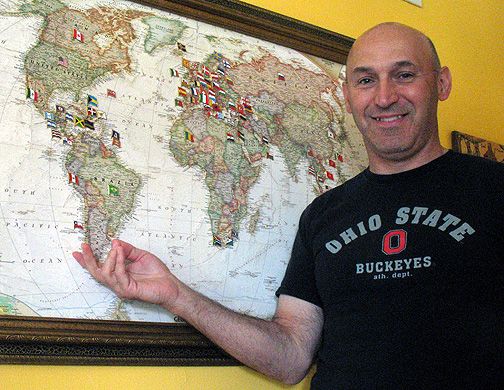 Thank you for checking out my travel blog here on Travellerspoint. I've created this entry to make it easy for you to find my entries. The little sidebar of countries may be overlooked. So, here are the entries, starting with the most recent:
Bosnia-Hercegovina, March 2016
For travelogs from countries not listed above -- and a complete list of all countries I've visited -- go to my original Worldwidemike travel website. Note that I am slowly re-posting them to this site, for eventual shelving of the original site.
Here's the alphabetical listing of all 90 countries I have visited
Albania
Andorra
Argentina
Armenia
Aruba
Austria
Azores
Bahamas
Bali (Indonesia)
Belgium
Belize
Bermuda
Bosnia-Hercegovina
Brazil
Bulgaria
Cambodia
Canada
Cayman Islands
Costa Rica
Croatia
Curacao
Cyprus
Czech Republick
Denmark
Dominican Republic
Easter Island
Egypt
El Salvador
England
Estonia
Finland
France
Georgia
Germany
Greece
Grenada
Guatemala
Honduras
Hong Kong
Hungary
Iceland
Ireland
Israel
Italy
Jamaica
Jordan
Karabakh
Laos
Lesotho
Lithuania
Luxembourg
Macau
Malaysia
Mali
Malta
Mexico
Monaco
Myanmar
Netherlands
Nicaragua
Oman
Panama
Peru
Philippines
Poland
Portugal
Russia
St. Lucia
San Marino
Scotland
Singapore
Slovenia
South Africa
South Korea
Spain
Sri Lanka
Swaziland
Sweden
Switzerland
Syria
Taiwan
Thailand
Turkey
United Arab Emirates
United States
Uruguay
Vatican City
Vietnam
Wales
Posted by world_wide_mike 08:06